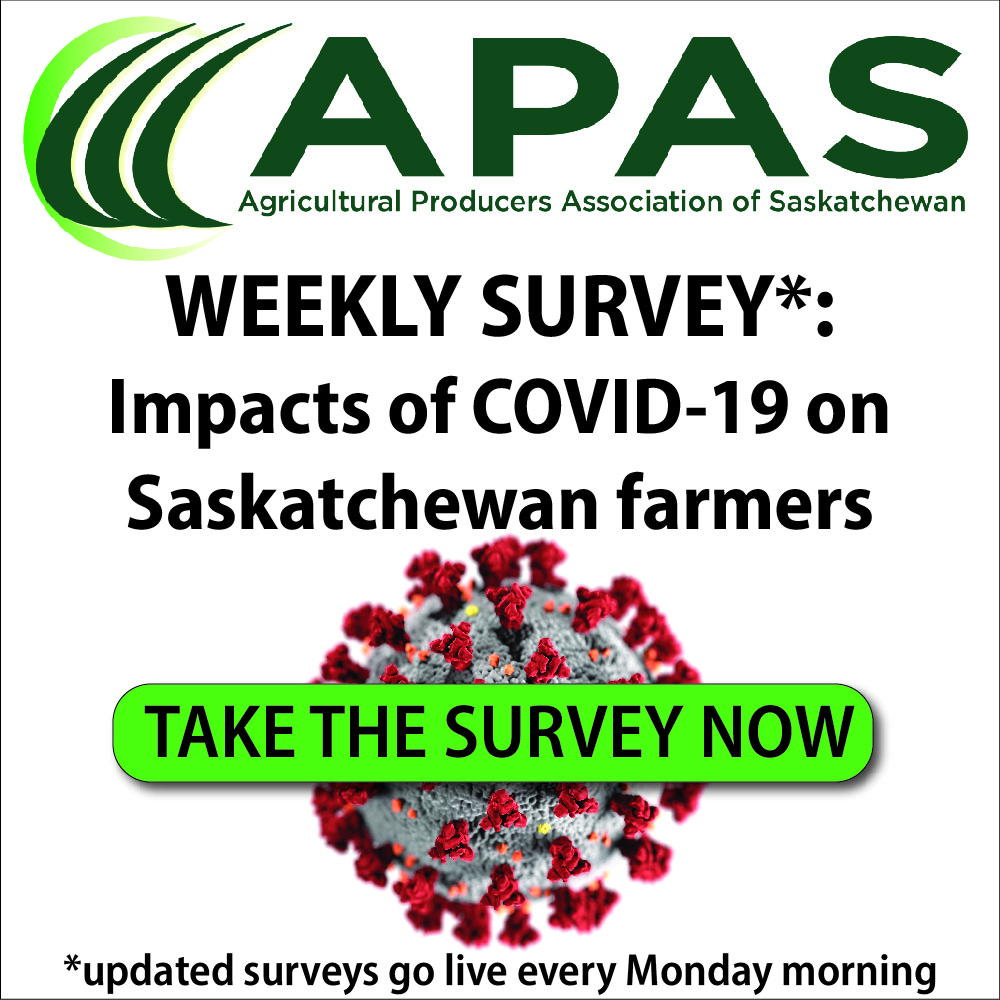 APAS needs feedback from Saskatchewan farmers and ranchers about issues related to COVID-19 and agriculture.
Please complete our weekly survey now, share it widely with your networks, and plan to complete revised versions on a weekly basis. The current version can be completed here.
APAS is working with governments to help producers get through this crisis, and your responses to our weekly survey are crucial. Your anonymous responses will be communicated to government officials, the Canadian Federation of Agriculture, the APAS Board of Directors, and the public.
The survey is updated weekly, with new versions going live every Monday morning. Updated versions of the survey include revised questions to keep up to date with the evolving situation.
Results of March 25-April 5 survey.
Results of April 6-12 Survey and supporting Infographic.
If you have additional concerns that are not covered in the survey, please feel free to contact the APAS Policy Department at policy@apas.ca.