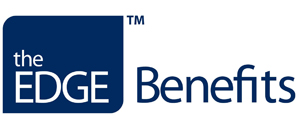 The everyday duties of running a farm don't stop just because you're injured. In partnership with The Co-operators and exclusively for APAS members, The Edge Benefits Inc. has designed an affordable disability protection plan that covers your most valuable asset – you!
For as little as $2/day, you can have 24/7 protection that replaces a portion of your income in the event of an injury, as well as additional lump sum tax-free fracture and accidental death & dismemberment benefits. Whether your injury happens on the job or in your personal time, the EDGE has your back. Coverage is guaranteed, straightforward and easy to apply for, and is completely customizable to suit each farmer's unique needs. This special offer includes a 10% discount and is exclusive to APAS members.
Basic Package - Disability Insurance for Injuries
$2,000/month income replacement upon injury

Coverage: 24-hour
Waiting period: 120 days
Benefit period: to age 70

$50,000 Accidental Death & Dismemberment
Primary Fracture Accident Benefit
Monthly premium: $58.32*
*Assumes Class A occupation rating; based on 2019 rates.
Customize this package:
Loss of Income - Injury protection:

Increase your benefit to as much as $5,000/month
Decrease your waiting period to 0-day or 30-day

Accidental Death & Dismemberment: increase your benefit to as much as $300,000
Fracture Accident Benefit: double the benefit payout per incident
Optional add-on: Business Overhead Expense - Injury protection of up to $5,000/month
In addition to income replacement, this extra protection provides monthly reimbursement for fixed operating expenses - including the ability to hire a replacement farmer - to ensure the farm continues to thrive during your absence.
Request Info
How to get more information about this exclusive offer:
Ready to Get Covered?
Contact your local Co-operators Financial Advisor, or call The Edge Benefits at 1-877-531-EDGE for help locating an Advisor near you.
Note: This overview is intended to provide a brief summary of the products included in the APAS Income and Overhead Protection Package for Injuries. Published rates and offer terms are subject to change without notice. In the event of any inconsistencies between this overview and the policy wordings, the actual policy wordings prevail.